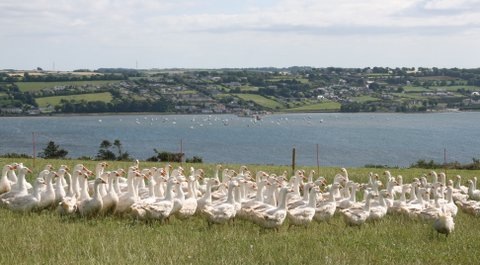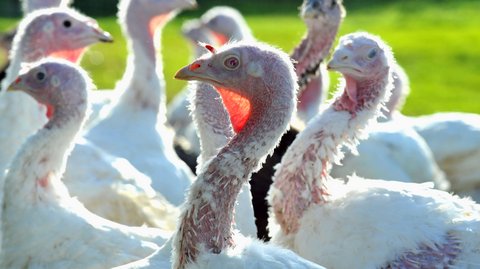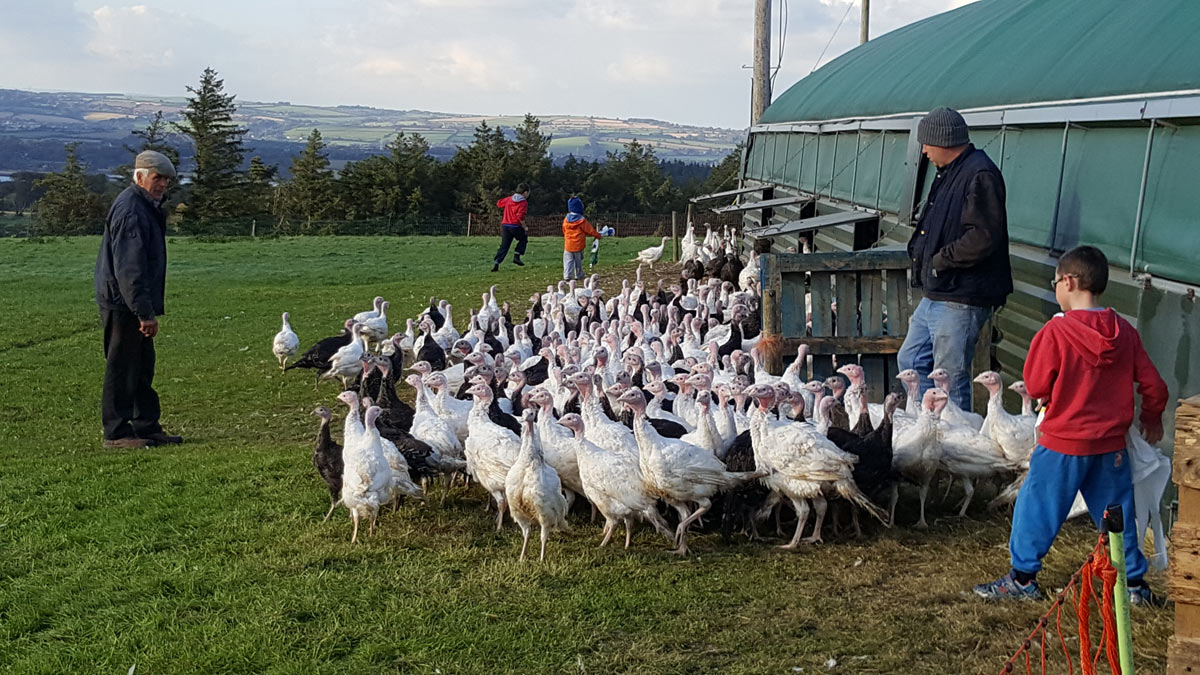 East Ferry Farm is run by Robert and Yvonne Fitzsimmons. It is a family run business and all our poultry is reared on our family farm in the traditional way. We are well known for our Irish Free Range produce.
Robert grew up in East Ferry, Midleton where generations of Fitzsimmons' have lived. Coming from a farming background he has always had a great interest in livestock, poultry and the outdoors. Rearing poultry is not new concept to him as his mother produced poultry for sale, chickens and turkeys. She produced approximately 700 Turkeys each year for private sales. She produced chickens for the likes of Ballymaloe House and Ballymaloe Cookery School, Arbutus Lodge, The Midleton Park Hotel formally known as the Sherwood in that time.
Your local producer of Free Range Chicken, Turkey, Geese, Farm Fresh Duck & Eggs
Yvonne, is married to Robert and her background in administration, procedures and processes and accounts provides an ideal support.
Roberts father, Robert snr works with Robert daily on the farm monitoring and helping with the daily duties in caring for all the livestock. Robert snr also grew up with poultry as his own mother used to buy in eggs of various breeds. At that time, these were collected in Midleton Town where they were delivered to by bus. On the farm they were hatched in oil fired incubators which took ongoing care and supervision. When hatched these poultry were then sold off at 7 days old approx to other small holders in the area.
Both Robert and Yvonne believe there is a market for good quality, locally produced Free-Range poultry as people are more aware of food traceability and the welfare of the animal. It is easy to pick up a commercially produced chicken or duck when it is the only one to choose from on the shelf. Having a young family themselves Robert and Yvonne are well aware that families want choice and good value for money.
We believe families need top quality food at the right price.
East Ferry Farm is fully licenced by the Department of Agriculture and we are inspected on a regular basis