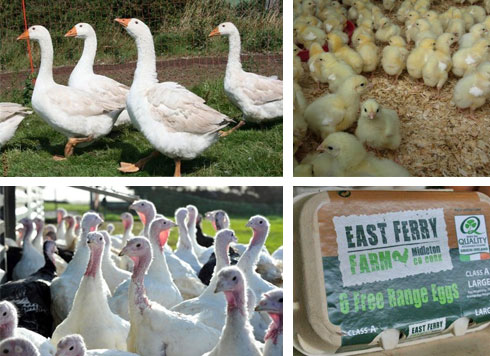 Here at East Ferry Farm we have a passion for good quality food and producing local home-grown Free Range products. We offer an outstanding service to our customers, providing a whole range of high quality free range products and satisfying the most demanding requirements with due regard to all EU legislation.
Free Range White Turkey
Free Range Bronze Turkey
Traditional Free Range Goose
Free Range Chicken
Farm Fresh Duck
Free Range Eggs
We are committed to providing the quality of product demanded by each customer and to achieving their exact requirements at all times.