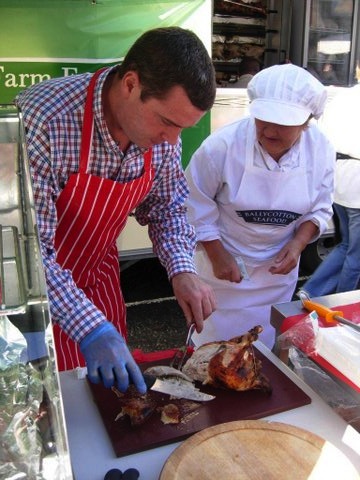 Order your Christmas Turkey or Goose direct from us by clicking here.  We are a supplier of free range poultry to Butchers Shops, Restaurants and the general public. Here is a list of outlets from which you can buy the Free Range poultry and eggs from East Ferry Farm. You can also place your order directly with Robert on 086 2056020 or with Yvonne on 086 8548574 or email us.
You can order a bird for Christmas online.Click here to enter the shop. Our Free Range products include chickens, eggs, geese and turkeys and we also supply succulent farm fresh duck.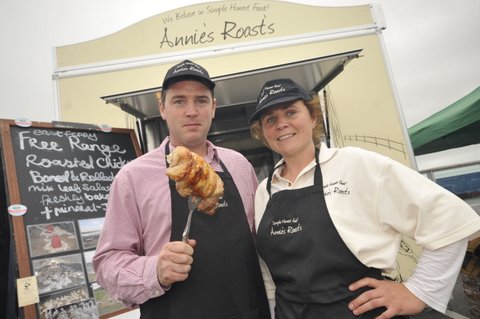 Annies Roasts
Robert's sister Annie loves cooking the Free Range chicken produced at East Ferry Farm so much that she has built a business out of it. She sells delicious cooked chicken from her stall. Annie Roasts are at Midleton Market each Saturday as well as Mahon and Douglas Markets and watch out for her at various events around the country.
Why not visit one of our customers, the many quality restaurants, food shops and butchers listed below.