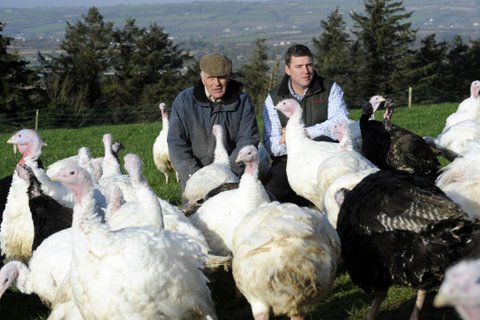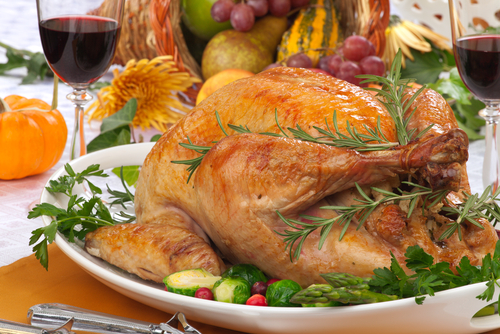 There has been a real shift in taste towards the darker rich meat of the free range bronze turkey in recent years. We rear a small quantity of specialised bronze Turkeys which we source from Kelly Turkeys in the UK.
Bronze is the original and traditional turkey, having distinctive black plumage it is a older breed and naturally slower growing. Its meat has a slightly intense flavour bursting with natural juices. As popularity of the turkey grew white breeds were introduced as oven ready, they have a more delicate taste yet still very flavoursome. Its simply a matter of preference.
Our wonderful free range bronze turkey are a really delicious change for your Christmas dinner.
Click here to see how our friend and local culinary celebrity, Darina Allen, cooks her Turkey.
You can order your Christmas turkey direct from us, our online shop is open from October – December.
Add your email below to receive an alert when we open up for Christmas 2019.

Our online shop is open from October - December